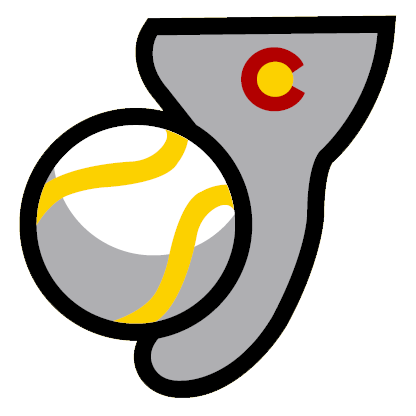 (1159) 2020 Trinidad Triggers Season Tickets
$200.00 Priority Seating to all 2020 Triggers Regular Season Home Games, Tickets will be electronically emailed to you. By being a season ticket holder you show your support for the Triggers.

All Tickets will be emailed with 10 minutes of your purchase, if you have hotmail check your spam folder.
$6.00 Santa Fe Fuego vs Trinidad Triggers 5/23/2020 6:05



Trindad Central Park
Visiting Team

700 Smith
Trindad, Co 81082
Home Team




$6.00 Santa Fe Fuego vs Trinidad Triggers 5/24/2020 3:05



Trindad Central Park
Visiting Team

700 Smith
Trindad, Co 81082
Home Team




$6.00 Garden City Wind vs Trinidad Triggers 5/30/2020 6:05



Trindad Central Park
Visiting Team

700 Smith
Trindad, Co 81082
Home Team




$6.00 Garden City Wind vs Trinidad Triggers 5/31/2020 3:05



Trindad Central Park
Visiting Team

700 Smith
Trindad, Co 81082
Home Team




$6.00 Santa Fe Fuego vs Trinidad Triggers 6/1/2020 6:05



Trindad Central Park
Visiting Team

700 Smith
Trindad, Co 81082
Home Team




$6.00 Santa Fe Fuego vs Trinidad Triggers 6/2/2020 6:05



Trindad Central Park
Visiting Team

700 Smith
Trindad, Co 81082
Home Team




$6.00 White Sands Pupfish vs Trinidad Triggers 6/3/2020 6:30



Trindad Central Park
Visiting Team

700 Smith
Trindad, Co 81082
Home Team




$6.00 White Sands Pupfish vs Trinidad Triggers 6/4/2020 6:30



Trindad Central Park
Visiting Team

700 Smith
Trindad, Co 81082
Home Team




$6.00 Garden City Wind vs Trinidad Triggers 6/12/2020 6:05



Trindad Central Park
Visiting Team

700 Smith
Trindad, Co 81082
Home Team




$6.00 Garden City Wind vs Trinidad Triggers 6/13/2020 6:05



Trindad Central Park
Visiting Team

700 Smith
Trindad, Co 81082
Home Team




$6.00 Garden City Wind vs Trinidad Triggers 6/14/2020 6:05



Trindad Central Park
Visiting Team

700 Smith
Trindad, Co 81082
Home Team




$6.00 Santa Fe Fuego vs Trinidad Triggers 6/21/2020 6:05



Trindad Central Park
Visiting Team

700 Smith
Trindad, Co 81082
Home Team




$6.00 Santa Fe Fuego vs Trinidad Triggers 6/22/2020 6:05



Trindad Central Park
Visiting Team

700 Smith
Trindad, Co 81082
Home Team




$6.00 Santa Fe Fuego vs Trinidad Triggers 6/23/2020 6:05



Trindad Central Park
Visiting Team

700 Smith
Trindad, Co 81082
Home Team




$6.00 Garden City Wind vs Trinidad Triggers 6/26/2020 6:05



Trindad Central Park
Visiting Team

700 Smith
Trindad, Co 81082
Home Team




$6.00 Garden City Wind vs Trinidad Triggers 6/27/2020 6:05



Trindad Central Park
Visiting Team

700 Smith
Trindad, Co 81082
Home Team




$6.00 Garden City Wind vs Trinidad Triggers 6/28/2020 3:05



Trindad Central Park
Visiting Team

700 Smith
Trindad, Co 81082
Home Team




$6.00 Tucson Saguaros vs Trinidad Triggers 7/1/2020 6:05



Trindad Central Park
Visiting Team

700 Smith
Trindad, Co 81082
Home Team




$6.00 Tucson Saguaros vs Trinidad Triggers 7/2/2020 6:05



Trindad Central Park
Visiting Team

700 Smith
Trindad, Co 81082
Home Team




$6.00 Tucson Saguaros vs Trinidad Triggers 7/3/2020 6:05



Trindad Central Park
Visiting Team

700 Smith
Trindad, Co 81082
Home Team




$6.00 Tucson Saguaros vs Trinidad Triggers 7/4/2020 6:05



Trindad Central Park
Visiting Team

700 Smith
Trindad, Co 81082
Home Team




$6.00 Alpine Cowboys vs Trinidad Triggers 7/6/2020 6:05:00 PM



Trindad Central Park
Visiting Team

700 Smith
Trindad, Co 81082
Home Team




$6.00 Alpine Cowboys vs Trinidad Triggers 7/7/2020 6:05



Trindad Central Park
Visiting Team

700 Smith
Trindad, Co 81082
Home Team




$6.00 Santa Fe Fuego vs Trinidad Triggers 7/13/2020 6:05



Trindad Central Park
Visiting Team

700 Smith
Trindad, Co 81082
Home Team




$6.00 Santa Fe Fuego vs Trinidad Triggers 7/14/2020 6:05



Trindad Central Park
Visiting Team

700 Smith
Trindad, Co 81082
Home Team




$6.00 Garden City Wind vs Trinidad Triggers 7/17/2020 6:05



Trindad Central Park
Visiting Team

700 Smith
Trindad, Co 81082
Home Team




$6.00 Garden City Wind vs Trinidad Triggers 7/18/2020 6:05



Trindad Central Park
Visiting Team

700 Smith
Trindad, Co 81082
Home Team




$6.00 Santa Fe Fuego vs Trinidad Triggers 7/19/2020 6:05



Trindad Central Park
Visiting Team

700 Smith
Trindad, Co 81082
Home Team




$6.00 Santa Fe Fuego vs Trinidad Triggers 7/20/2020 6:05



Trindad Central Park
Visiting Team

700 Smith
Trindad, Co 81082
Home Team




$6.00 Santa Fe Fuego vs Trinidad Triggers 7/21/2020 6:05



Trindad Central Park
Visiting Team

700 Smith
Trindad, Co 81082
Home Team




$6.00 Tucson Saguaros vs Trinidad Triggers 7/24/2020 6:05



Trindad Central Park
Visiting Team

700 Smith
Trindad, Co 81082
Home Team




$6.00 Tucson Saguaros vs Trinidad Triggers 7/25/2020 6:05



Trindad Central Park
Visiting Team

700 Smith
Trindad, Co 81082
Home Team




$6.00 Ruidoso Osos vs Trinidad Triggers 7/26/2020 6:05



Trindad Central Park
Visiting Team

700 Smith
Trindad, Co 81082
Home Team




$6.00 Ruidoso Osos vs Trinidad Triggers 7/27/2020 6:05



Trindad Central Park
Visiting Team

700 Smith
Trindad, Co 81082
Home Team




$6.00 Ruidoso Osos vs Trinidad Triggers 7/28/2020 6:05



Trindad Central Park
Visiting Team

700 Smith
Trindad, Co 81082
Home Team